You'll Come Away Knowing
Learn strategies for identifying birds at a glance from a World Series of Birding champion.
How to use the "Where is the White?" technique for quick IDs
How to tell the dabblers from the divers from behavioral cues
Keys to ID for all common waterfowl in USA and Canada
Be a Better Birder: Duck and Waterfowl Identification
Sale $

47.99
Sale ends
Enroll Now
About This Course
Lessons inside: 6

Topics inside: 25

Completion time (estimated): 7 hours

Instructional videos: 5

Total instructional video time: 3 hours

Level: Advanced

Categories: Bird Identification

Regionality: United States/Canada – General

CEU credits: 0.7 (optional additional purchase)

Self-paced, no expiration date, 100% online

60-day refund guarantee
Why I Made This Course
"Ducks and waterfowl are all around us. Are you confident identifying them even when they're on the other side of the pond? Get training in identifying waterfowl from all angles and benefit from strategies like noticing "where is the white?" to take your birding skills to the next level.
This course is designed to help you identify ducks, geese, swans, loons, grebes, and more. Each self-paced lesson features a video tutorial, followed by exercises and quizzes designed to help you build ID skills."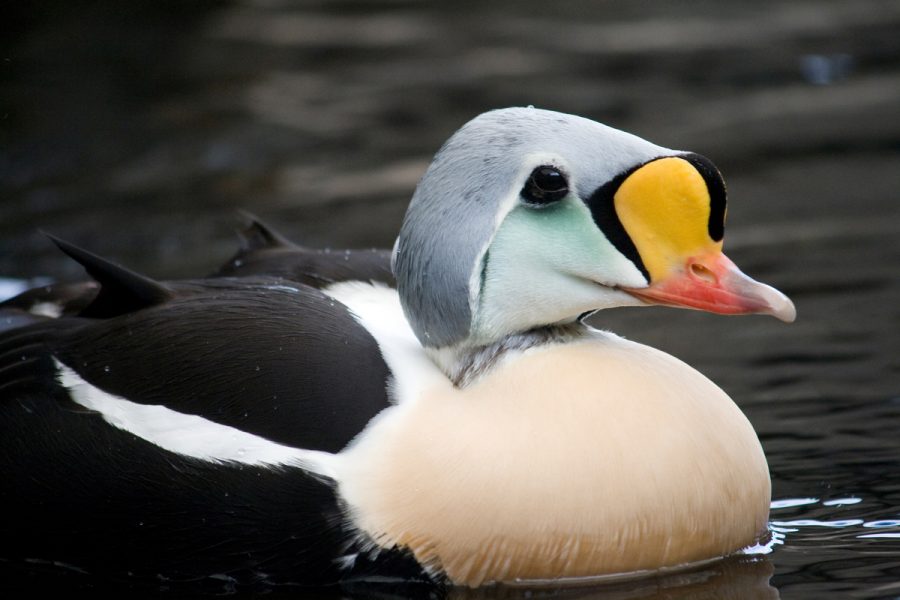 What's Inside
This course features 6 lessons containing more than 3 hours of video instruction, 21 quizzes, and 2 puzzles. Practice your skills with the built-in activities and quizzes.
Try a Sample Quiz
The course contains a series of interactive quizzes so you gain valuable practice in waterfowl ID along the way.
Try a Sample Quiz
Course Overview
Lesson 1:
Waterfowl ID Essentials
For waterfowl, the two most important things to look for are shape and color pattern. And, the color to pay special attention to is white.
Lesson 2:
Other Ways to ID Waterfowl
Get to know size, markings, behavior, habitat, range, and calls. Use as many clues to identification as you can for identifying waterfowl.
Lesson 3:
Dabbling Ducks
Get to know the dabbling ducks, the ones that stay on the surface of the water to feed. Because these ducks often "tip-up" to feed, we offer practice identifying them using only their tail ends.
Lesson 4:
Identifying Diving Ducks
Get to know the diving ducks, which are actually composed of several different sub-groups—the regular diving ducks, the sea ducks, and the mergansers.
Lesson 5:
Identifying "Not-Ducks"
Not everything that looks like a duck and acts like a duck is actually a duck. Learn to identify geese, loons, grebes, and other birds that swim.
Lesson 6:
Final Exam and Wrapup
Apply what you've learned about waterfowl ID in this final exam and earn your certificate.
The Waterfowl ID Guides
The Waterfowl ID Guides, sold separately, make a perfect optional companion to this course. These foldout guides help you identify waterfowl by noting the overall shape of the bird and the location of patches of white. Great in the field and as study aides in the course–get yours at the Cornell Lab Publishing Group eStore.
Meet the Course Instructor
Kevin McGowan, Ph.D.
Professional Ornithologist, World Series of Birding Champion
Course instructor Kevin McGowan combines deep knowledge about birds with a passion for helping others learn. He is a professional ornithologist at the Cornell Lab of Ornithology and one of the world's foremost experts on the behavior of crows. Kevin is also an accomplished birder and World Series of Birding champion. Among his contributions to Bird Academy, he created the popular Be a Better Birder series of courses and live webinars and co-authored the university-level Ornithology: Comprehensive Bird Biology course.
Hear What Students Have to Say
I enjoyed everything! The videos were informative and interesting, and the exercises were great because I really had to think about what I've learned." Bird Academy Student
Kevin McGowan has a knack for presenting the right amount of information, from generalizations to specific small points to look for. I especially appreciated the photos of mixed groups of waterfowl, as in real life." Bird Academy Student
I have already started to see ducks I did not know before I took the course." Bird Academy Student
I wanted to let you know your techniques are working! … Waterfowl migration is happening now… I was able to identify three ducks that were firsts for me. The American Wigeon was distinctive with white flank and forehead even though very far away." Susan, Bird Academy Student
Where's the white" - one of the most useful skills I've learned for birding! Also in general, I never studied ducks/geese in the past, because I didn't know they were so diverse and interesting. This class changed this opinion, and I now happily sit by the harbors and lakes looking for ducks, geese, and loons." Bird Academy Student
Buy Be a Better Birder: Duck and Waterfowl Identification Now!
Sale $

47.99
Sale ends
Give the Gift of Learning
Gift certificates are a great way to give the bird enthusiasts in your life something that supports and encourages their passion.
Learn About Gift Certificates
This Course is Entirely Online
There's nothing to be shipped, and no additional material is necessary. Bird Academy courses are online, self-paced, and there is no deadline to complete them. You can return to them for reference or practice as often as you want. All course material, practice tools, instructional videos, and quizzes are available through your web browser. Learn anytime, anywhere*. Gain the skills and understanding you're looking for.
*Requires a high speed internet connection and a modern web browser.
CREDITS
Course Instructor: Dr. Kevin McGowan
Course Developer: Lee Ann van Leer
Media Collections Manager: Matthew Young

Give the Gift of Learning
Gift certificates are a great way to give the bird enthusiasts in your life something that supports and encourages their passion.
Learn About Gift Certificates