Bird feeding makes me feel fantastic! Well, watching birds at my feeder in the morning is zen. Watching birds at your feeder is like free T.V. Cut the cable! Well my favorite feeder bird is a titmouse. I like the Black-capped Chickadee. The little Red-breasted Nuthatch, it's kind of the squeaky toy of birds, I think. The Carolina Wren is a close second. I like the Blue Jay because blue is my favorite color. The first bird feeder I ever hung up was probably an orange feeder! Okay, I've tried a lot of feeders that have failed. And I really wanted a Baltimore Oriole, and I never got my Baltimore Oriole. I…I kinda went down the rabbit hole. And then I was hooked, and then I got a platform feeder, and then I got a suet feeder, and then I got a hummingbird feeder. But I got a Gray Catbird, and I don't know if the bird knows it but we're probably best friends now. My grandmother has a bird feeder, and I have a bird feeder, and we don't live close to each other. And wouldn't you know our bird feeders rank very highly on our list of conversations. Feeding birds makes me feel happy! Actually getting to see birds up close, that causes pure joy in my family! We run to the windows, we point at it and we say, "Look there's a goldfinch, look there's a goldfinch!" When birds come…they bring love to the world, basically.
End of transcript
Get More Out of Your Bird-Feeding Experience
See your backyard birds in a whole new light with help from the Cornell Lab.
Get to know 60+ feeder birds
Confidently identify easily-confused species
Learn what each species eats and why
Understand feeder bird body language
Feeder Birds: Identification and Behavior
Enroll Now
About This Course
Lessons inside: 6

Topics inside: 28

Completion time (estimated): 5 hours

Instructional videos: 12

Total instructional video time: 11 minutes

Level: Beginner

Categories: Bird Identification, Bird Biology, Nature Appreciation

Regionality: United States/Canada – General

CEU credits: 0.5 (optional additional purchase)

SnapID makes practice easy

Self-paced, no expiration date, 100% online

60-day refund guarantee
Why We Made This Course
"We know you love your feeder birds and look forward to attracting those surprise visitors. We also know that some backyard species are hard to tell apart at first glance. But learning who's who is a real confidence boost and marks the first step toward uncovering the fascinating dramas that unfold at your feeders. This course is all about being more in touch with the birds that come to your feeders and getting more joy out of their visits."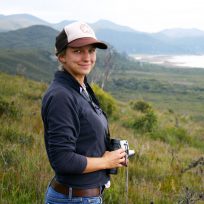 What's Inside
Becoming good at ID, getting a handle on what each bird eats and why, and learning to recognize bird body language will enrich your bird-feeding experience. With this course, prepare to greet your feeder birds by name and get the tools you need to unlock the secrets of their social behavior—with 30+ SnapIDs, 30+ instructional videos, and quizzes with each lesson.
SnapID Tool
Bird Academy has developed a unique approach to learning bird identification. The SnapID tool helps you practice identifying birds in all different postures and lighting conditions and builds your confidence through winning streaks.
Course Overview
Get to Know Your Feeder Birds
Get quick access to the basics about each of the bird species you are likely to see at your feeder: their keys to identification, stand-out behaviors, and favorite foods at feeders. Use it as a reference tool as you go.
Practice Feeder Bird Identification
Start by learning the names of key field marks on a bird's body, then practice feeder bird identification with a series of Snap ID activities—from woodpeckers with red on their bodies to little brown birds.
Learn Who Eats What (and Why!)
Understand feeder bird foraging techniques and how they relate to what the birds do in the wild—from grab-and-go seed eaters to suet eaters and nectar specialists.
Understand Feeder Bird Body Language
Learn about bird body postures you're likely to see on display at your feeders. A bird's crest, tail, and wings can all be used in concert with its body position and eye gaze to send signals to other birds about its intentions.
Uncover Feeder Bird Social Behavior
Practice using bird body language to understand the social dynamics at your feeder. Explore examples of dominance, submission, defense, and peaceful flock behaviors.
Get the Most From Your Bird Feeding
Once you've practiced tricky IDs and learned how to interpret bird behavior, you're ready to watch your feeders with a fresh perspective. Get some tips for putting your new skills to work.
Meet the Course Instructors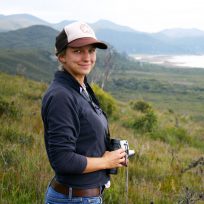 Sarah Wagner, Ph.D.
Professional Ornithologist, Expert in Foraging Behavior
Dr. Sarah Wagner is a course developer for the Cornell Lab's Bird Academy. An accomplished field researcher specializing in feeding biology of birds, Sarah has worked all over the continent and has years of professional experience identifying birds by ear. She is co-author of the Cornell Lab's university-level online Ornithology course and a public educator in the Lab's visitor center.
Most Recent Course:
Feeder Birds: Identification and Behavior
Mya Thompson, Ph.D.
Instructional Designer, Expert in Animal Communication and Behavior
Mya Thompson is the Co-Director of Engagement in Science and Nature at the Cornell Lab and founder of Bird Academy. She specializes in creating innovative eLearning tools and spearheads growth of the Bird Academy platform. Her past research on infrasonic elephant communication inspires her to help people uncover the many surprises that animals have to offer—from the behavior of the largest mammals to that of the smallest birds.
Most Recent Course:
Feeder Birds: Identification and Behavior
Hear What Students Have to Say
I am recently retired and have found this one of my best new projects so far! It also makes my daily walks in a nearby park more interesting as I notice the birds more and try to identify them. It makes me appreciate birds and nature even more! Thank you!" Bird Academy Student
It is a fun online course. It kept me interested the entire time. I do plan on reviewing the material regularly as it will keep me on my toes for identifying birds. Thanks" Bird Academy Student
The Snap ID tool was a great way for me to start learning how to distinguish similar-looking species! I also really liked the bird interaction information." Bird Academy Student
I liked learning about the social behaviors. Also very helpful was the snap ID where you see birds at different angles." Bird Academy Student
Give the Gift of Learning
Gift certificates are a great way to give the bird enthusiasts in your life something that supports and encourages their passion.
Learn About Gift Certificates
This Course is Entirely Online
There's nothing to be shipped, and no additional material is necessary. Bird Academy courses are online, self-paced, and there is no deadline to complete them. You can return to them for reference or practice as often as you want. All course material, practice tools, instructional videos, and quizzes are available through your web browser. Learn anytime, anywhere*. Gain the skills and understanding you're looking for.
*Requires an internet connection and a modern web browser.
CREDITS
Welcome video in order of appearance:
Erin Pierce, Cornell Lab Membership
Gustave Axelson, Editor of Living Bird magazine
Jeff Szuc, Cornell Lab Education
Taylor Long, Cornell Lab Information Science
Vida Maralani, Cornell Professor of Sociology
Jane George, FeederWatch Participant
Chloe, Bird Lover
Welcome video bird footage:
Larry Arbanas/
Macaulay Library
Eric Liner/
Macaulay Library
Matthew D. Medler/
Macaulay Library
Matthew D. Medler/
Macaulay Library
Course team:
Course Instructor: Sarah Wagner Course Developers: Mya Thompson, Shayna Muller
Instructional Design: Mya Thompson
Web Design: Jeff Szuc
Web Programming: Noah Warnke
Media and quiz development: Shayna Muller, Lee Ann van Leer
Illustration: Pedro Fernandes, Jillian Ditner, Justine Lee Hirten
Guest Scientists: Emma Greig, Eliot Miller
Scientific Review: Kevin McGowan
Media Management: Matthew Young
Media Assistants: Serena Stern, Helen Tosteson
Video Production: Shayna Muller, Karen Rodriguez, Mya Thompson
Videography and Editing: Karen Rodriguez, Shayna Muller
Advisor: Alex Chang
Give the Gift of Learning
Gift certificates are a great way to give the bird enthusiasts in your life something that supports and encourages their passion.
Learn About Gift Certificates