(popping sound)
(upbeat music)
[Archie] Sound recording has taught me a lot about birds and birding.
[Ben] One of the things I love about recording birdsong is the intimacy and detail that you can pick up about an individual bird.
[Emma] All of a sudden this Fairy Bluebird came and landed and sang this beautiful song. So I ended up with such a hot cut of this bird.
[Tom] Every recording has value. It's all part of this collective effort to understand bird behavior.
[Bob] And with headphones on, which really brings you into that moment, you get the sense of, a real sense of place.
[Meena] It just makes me feel good. It satisfies my soul.
[Kathi] Hi, I'm Kathie Borgmann.
[Jay] And I'm Jay McGowan.
[Kathi] We'd like to invite you to explore this self-paced, online course all about how to record the amazing sounds of birds.
[Jay] Whether you're using a smartphone, or a dedicated sound recording device, this course will teach you how to make the most of the equipment you have.
[Kathi] We'll give you tips and tricks for finding the best places to record your favorite birds and show you simple ways to improve the quality of your recordings.
[Jay] From techniques in the field to processing your files at home, you'll learn to create high-quality recordings that are valuable for you. And, by archiving and sharing your recordings, you can contribute to our collective understanding of birds.
We hope you'll join us for this course.
We can't wait to share the joys of sound recording with you.
(upbeat music)
End of transcript
Helping You Capture the Voices of Birds
Our team of veteran sound recordists came together to build a course on sound recording designed to help you get out there and make great recordings of birds.
Tips for finding and approaching birds
Guidance on how to choose the right gear for you
Field techniques for making high-quality recordings
How to edit, curate, and archive your personal recordings
How to Record Bird Sounds
Sale $

79.99
Sale ends
Enroll Now
About This Course
Lessons inside: 7

Topics inside: 27

Completion time (estimated): 7 hours

Instructional videos: 22

Total instructional video time: 1.25 hours

Level: Beginner

Categories: Art and Technical Skills

CEU credits: 0.7 (optional additional purchase)

Discussion groups to keep you learning

Self-paced, no expiration date, 100% online

60-day refund guarantee
Why We Made This Course
"Bird song can brighten any day, especially when you're right there recording it. As more people tune in to birds, there is a growing movement to record their sounds as a keepsake, to build media-rich life lists, and to contribute to science and conservation.
For those of you eager to get started recording birds, or wanting to hone your existing skills, we made this course to help you make great recordings that capture a unique moment in time. As staff of the Macaulay Library at the Cornell Lab of Ornithology, we live and breathe sound recording and we can't wait to share it with you."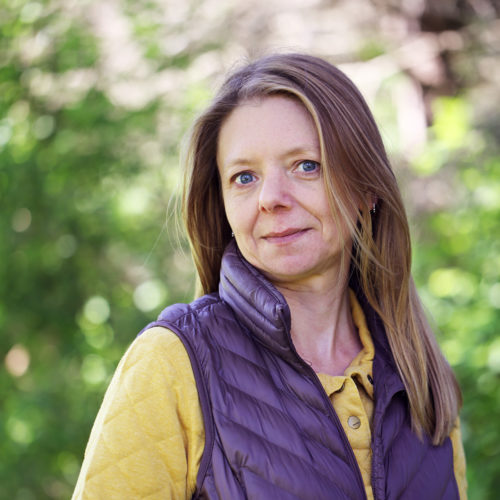 What's Inside
In this course, you'll gain access to more than 20 exclusive instructional videos, expert tips, and a peer discussion forum to help you develop your recording skills. Topics include how to find and approach birds, choosing the equipment right for you, developing your field skills, and what to do once you are back home with your one-of-a-kind recordings. Staff from the Cornell Lab's Macaulay Library have been teaching this course in-person for decades, and over time we've learned what strategies will quickly build your confidence and skills. Now you have online access to material that was previously only available to a select few.
Joining our instructors is a vibrant team of guest recordists who share their reflections on how they got started and what they love about recording. Through this course you'll feel supported at all steps of the process, no matter where you are on your recording journey.
Who This Course is For
IS THIS COURSE FOR BEGINNERS?
We designed this course for anyone interested in learning how to record bird sounds—no prior bird knowledge required. For those who've recorded before, this course helps you hone your craft. We start with the basics of sound and explore how to learn more about bird behavior to help you become a better recordist. Further on in the course, we  show you how to evaluate your recordings with spectrograms, and then process your recordings so your focal bird's song shines through.
CAN I TAKE THIS COURSE IF I DON'T HAVE EXPENSIVE GEAR?
Yes, we cover a variety of gear options that can get you out recording bird songs—all the way from smartphones to dedicated recording units and microphones. We'll teach you the skills you need to record bird sounds, no matter what equipment you have.
CAN I TAKE THIS COURSE IF I LIVE AND RECORD IN THE CITY?
Yes! Birds are everywhere, and we show you how to minimize the impact of noise on your recordings.
Take a Free Peek Inside the Course
Preview sample content from three different lessons, including three videos, from How to Record Bird Sounds.
Preview Now
Course Overview
Lesson 1:
The Art and Science of Recording
Explore bird sounds from around the world, and hear from fellow recordists what they find most rewarding about recording birds.
Lesson 2:
Understanding Bird Sound
Was that song buzzy or clear? Learn how to listen to and describe the many tweets, trills, caws, and calls that birds make when they vocalize.
Lesson 3:
Select Your Equipment with Confidence
Consider the microphones, recorders, and accessories you can use to get the most out of your bird sound recording experience.
Lesson 4:
Choose Where and What to Record
Learn how to choose places and times to record that will maximize your chances of capturing your target species or sound.
Lesson 5:
Craft Great Field Recordings
Unlock your potential as a recordist! Create beautiful, clear, high-quality recordings by honing your fieldcraft techniques.
Lesson 6:
Curate and Share Your Recordings
Process your recordings to make them shine, plus reflect on your experience to improve your recordings in the future.
Lesson 7:
Inspiration to Keep You Going
Explore how scientists, artists, and conservationists make use of bird recordings, and join the course discussion to connect with your fellow sound recordists.
Meet the Course Instructors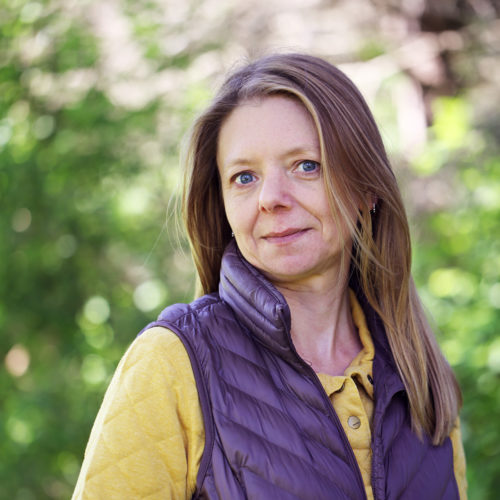 Kathi Borgmann, Ph.D.
Sound recordist, ornithologist, science communicator
As an ornithologist and sound recordist, I have recorded hundreds of species. Each one of those recording opportunities brought me closer to birds, and allowed me to gain insights into their lives. I think bird song is magical, and I hope this course will deepen your appreciation for birds.
Most Recent Course:
How to Record Bird Sounds
Jay McGowan
Sound recordist, birder, photographer, videographer
A lifelong birder, I became fascinated with media collection at an early age, adding sound recording to my repertoire when I started working at the Cornell Lab of Ornithology. Now I have more than 10,000 audio recordings and 100,000 photos archived in the Lab's Macaulay Library, and I love sharing that passion with others as I teach sound recording workshops… Read full bio
Most Recent Course:
How to Record Bird Sounds
Give the Gift of Learning
Gift certificates are a great way to give the bird enthusiasts in your life something that supports and encourages their passion.
Learn About Gift Certificates
This Course is Entirely Online
There's nothing to be shipped, and no additional material is necessary. Bird Academy courses are online, self-paced, and have no deadline to complete the course. You can return to them for reference or practice as often as you want. All course material, practice tools, instructional videos, and quizzes are available through your web browser. Learn anytime, anywhere*. Gain the skills and understanding you're looking for.
*Requires an internet connection and a modern web browser.
CREDITS
Course Instructors: Kathi Borgmann and Jay McGowan
Course Developers: Jessie Barry, Kathi Borgmann, Tayler Brooks, Marla Coppolino, Laura Helft, Jay McGowan, Matt Medler, and Andrew Spencer
Video Producer/Editor: Shayna Muller
Testimonial Video Producer/Editor: Sophia Mathews
Finishing Video Editors: Jess Ahearn and Shayna Muller
Videographers: Eleven Lakes Media
Web Designer: Jeff Szuc
Copy Editor: Jill Leichter
Web Programmer: Noah Warnke
Marketing and Promotion: Bobby Stickel and Katherine Welch
Executive Producers: Laura Helft and Mya Thompson
Special Thanks: David Bonter, Marta del Campo, Larry Chen, Miyoko Chu, Jenna Curtis, Ian Davies, John Garrett, Emma Greig, Cullen Hanks, Meena Haribal, Wil Hershberger, Marshall Iliff, Archie Jiang, Kevin McGowan, Bob McGuire, Ben Mirin, Livia Santana, Tom Schulenberg, Lyn Sterk, Brian Sullivan, Drew Weber, Mike Webster, and the Finger Lakes Land Trust.

Give the Gift of Learning
Gift certificates are a great way to give the bird enthusiasts in your life something that supports and encourages their passion.
Learn About Gift Certificates